About Derek Seaward Photography
Based in his Studio just outside Canterbury in Kent, now concentrating more on Portraits and Products
For more information on Derek's work, regarding booking or to just say hello, feel free to get in touch.
Press Quotes
PDN New York
Advertising photographer Derek Seaward is the go-to man for big production shoots that have to be done quickly and efficiently.The award-winning Seaward is known for his extensive background in automotive, product and location shooting, strong production skills in handling multi-person, multi-location shoots, and he has the great ability to know exactly how to light in all situations
Photo London
Legendary icon-maker, Derek has a long list of success stories with a career of illustrious campaigns, with some of the biggest players in the commercial world.
Clients
My clients have been all car manufactures from Audi, Alpha Romeo, BMW, Citroen, Chrysler, Daihatsu, Fiat, Ford, Honda, Ferrari, Jaguar, Lancia, Mercedes, Mazda, Opel, Nissan, Peugeot, Rover, Renault, Saab, Seat, Vauxhall, Volvo, Volkswagen, MAN Trucks, British Airways, Barclays Bank, BAR, BAT, Sharwoods, Budweiser, Leffe, Hovis, Pentax, Marantz, TDK, Moulinex, Sony, BBC, British Gas, Ozalid, Olivetti, ATG, TESCO, Sainsbury's, BE make up, Dove ,Cosmopolitan, Country Living, World of Interiors, Tatler, and many more.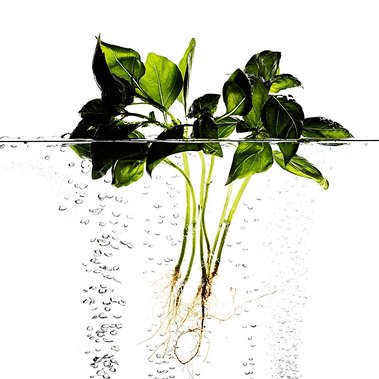 Recent Awards:
The AOP Awards, D&AD Awards, One Show Awards, The XTO Awards, Photography Masters Cup, IPA - Children category 1, IPA - Children Category 2, IPA - Still Life category, IPA-Other Category Series, The Open - Finalist, The Spider Awards
What Clients Say:
Don Barclay Creative Director.
" I've worked with Derek for over 30 years and he's an excellent photographer, a consummate professional and a
good friend. He's also Welsh, which just goes to show you can't have it all."
Chris Dickson Creative Director
" I first met Derek when I was a young, wet behind the ear, art director in my first big London agency back in the mid-80's. 'The golden era of advertising'. I was briefing him on a tricky, never been done before idea that I trusted him to make happen. First impressions can mean so much. We hit it off with our first handshake and quickly realised I was in incredibly safe hands with a photographer who was a master of his craft. From that moment on,and over the following years, I worked with him on quite a number of high-profile projects each becoming bigger and even more complex by the brief. From small Thomas Cook posters and big studio and location shoots for Ford vehicles to Mercedes Benz cars.
While the world of capturing an image has changed over the years, I'm pleased to say Derek's quality of photography, his attitudes and approach to creating great images hasn't. He still has that inquisitive thirst for newtechnology to make the captured image even better and consistently delivers great work with an amazing positive, energised attitude to every brief and every working relationship.
His photographic knowledge is incredible. Understanding what it takes to capture the right picture, invaluable for clients and creatives large and small needing to get their brief right. Something he will always factor in to deliver a job beyond expectations. I've seen it for myself first hand. Clients and creatives worried how they are going to get such an important project delivered in time. Handing over 'his' finish images to see faces light up in relief, joy and amazement is something you have to see for yourself.
For me, he's not just someone I've known for many years, he's warm, caring, sincere, honest, giving, funny,passionate and will go to any length to get the job done right. A one in a million human being who a rare find in todays creative world and one I'm proud to call my friend.
Working and collaborating with Derek never feels like work. It's so much more than that. It's fun, because when you're having fun, as I learned from that first handshake all those years ago, you always got the best out of everyjob. Just imagine going to work every day and still having a smile on your face at the end of it? That's the Seaward effect.
He really is that good you know! "
Jenny Dann Client
"Derek was absolutely fantastic and a person with a big heart! He did a great product shot for our website so perfectly! Derek was very professional and always share his great ideas when necessary. He has such an eye for wonderful spur of the moment shots! We believe his photos did a massive impact on our sales! "
Thank you so much, Derek!
Joy Designer & Model

"The most amazing photographer. He is very professional, makes you comfortable, captures amazing shots with outstanding quality. He will go out of his way to make sure you're okay. I am very happy with his work. I HIGHLY recommend him."
Geertruida Goessens Model
"Very personable. He puts the model at ease. He listens what one wants. Gives good advice. Open to ideas. Explains his reasoning why doing it a certain way. His photos are very good and the end results are brilliant. Photos were delivered very fast. Very helpful."
David Client
"I booked an appointment with Derek. He picked me up from the Bekesbourne station and brought me back. His studio is well equipped and he is very professional and creative. I got my pictures the same day and I did enjoyed his services. I will book him again."